17.04.2021 07.05.21
Årsmøte 2021
Vi minner om Årsmøte i LADXG Lørdag 24.April 2021, kl 11:00 NORSK TID.
Nedenfor finner du linken til møterommet på Zoom for å klikke deg direkte inn i møtet:
Zoom møtedetaljene ligger også på Slack i kanalen "Årsmøte 2021".
Meeting ID: 837 3156 5730
Det er også mulig å ringe inn til møte via følgende telefonnummer:
Styret kommer også til å fremme en ekstraordinær støtte til Bouvet, 3Y0J DXPedisjon under Årsmøtet's
14.03.2021 12.21.58
LADXG støtter A25RU DXPedisjon
Styret har besluttet å donere 300 Euro på vegne av LA-DX-Group's DX-Fond til DXPedisjonen A25RU.
Styret har mottatt søknad fra DX-Pedisjonen.
Clublog statistikk for A2 for Europa (data for Norge isolert ikke tilgjengelig) viser at mange DX'ere vil ha manglende slots for data/lavbånd. Styret synes derfor at en donasjon er på sin plass.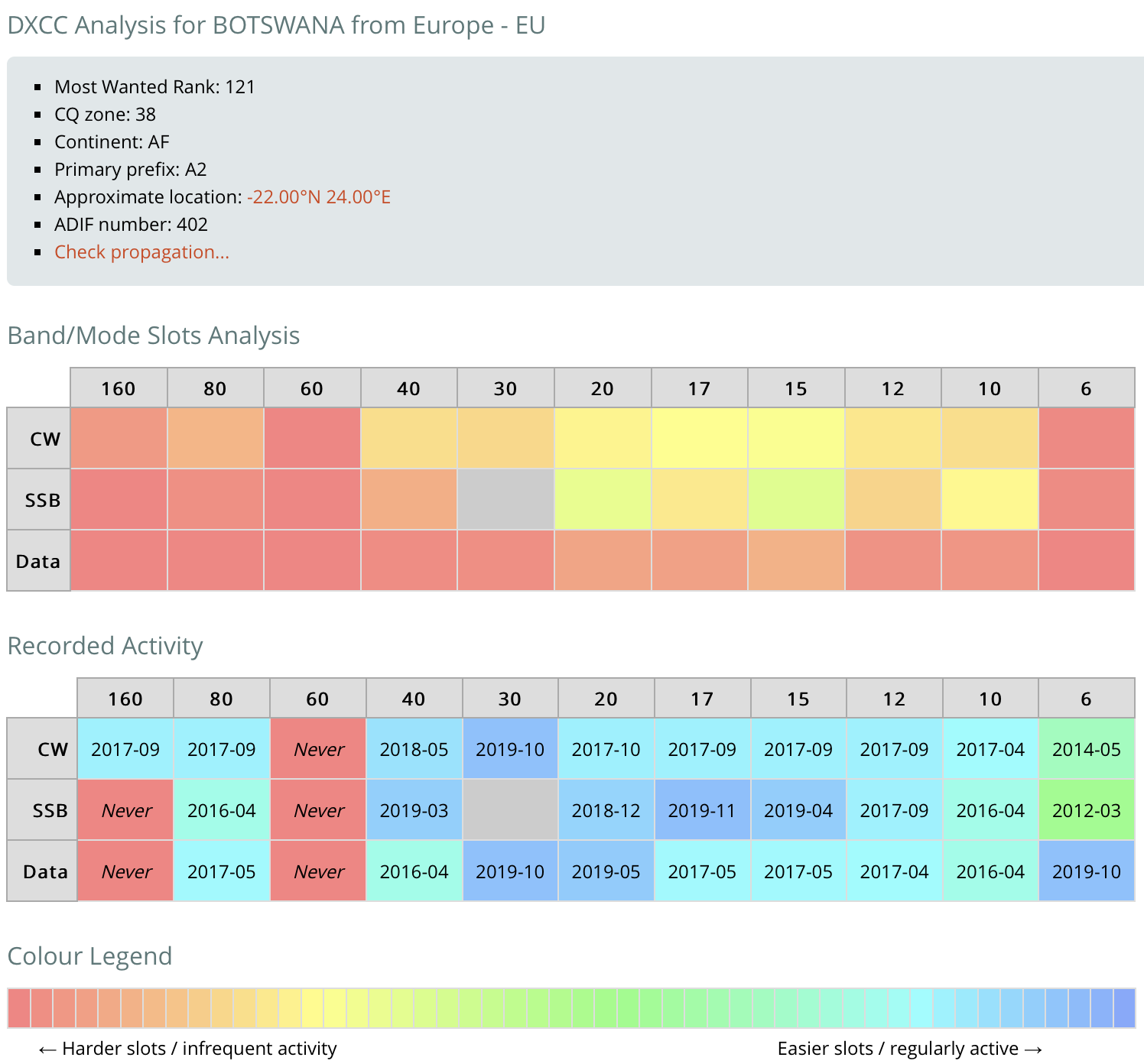 07.02.2021 22.00.23
Digitalt Årsmøte LADXG - 2021

Styret i LADXG har besluttet å gjennomføre Årsmøte 2021 digitalt - etter samme metode som Årsmøte i 2020. (Zoom).
Tdispunkt for Digitalt Årsmøte: Lørdag 24. April 2021 - kl 11:00-12:00 Norsk Tid.
Vi håper at mange reserverer tidspunktet og finner tid til å delta.
24.12.2020 07.13.52
God Jul og Godt Nytt År
We wish all our members of LADXG as well as all other DX'ers in and outside of Norway a Merry Christmas and a Happy New Year 2020 !
25.10.2020 21.16.54
Digitalt Årsmøte 2020 er avholdt
16 stemmeberettigede medlemmer fant veien til LADXG's digitale årsmøte 2020 som ble avholdt på videokonferanse-tjenesten Zoom, lørdag 24. Oktober 2020. Etter tilbakemeldingene å dømme var dette en effektiv måte å gjennomføre et slikt møte. Styret ble dog litt overrasket over det lave antallet deltakere siden det er veldig lettvint å klikke seg inn på et slikt møte sammenlignet med reising !
Møtet har vært annonsert via direkte epost til samtlige medlemmer, på Slack plattformen og her på web.
Vi takker alle som har vært villige å videreføre sine verv og de som deltok under årsmøtet.
Hilsen Styret i LADXG.
18.10.2020 19.34.29
Teknisk Invitasjon - Digitalt Årsmøte LA-DX-GROUP
Her følger den tekniske invitasjonen til LADXG's digitale årsmøte lørdag 24.Oktober 2020 , kl 11:00 Norsk Tid:
Klikk linken for å delta via web eller forhåndsinstallert Zoom programvare:
Du kan også delta via telefon ved å ringe et av de oppgitte tlf. nr nedenfor - bruk møte ID og Passcode:
Meeting ID: 875 2744 8904
Passcode: 2020
+47 7349 4877 Norway
+47 2396 0588 Norway
+47 2400 4735 Norway
73 og vel møtt !
08.09.2020 23.21.02
Innkalling til Digitalt Årsmøte 2020 i LADXG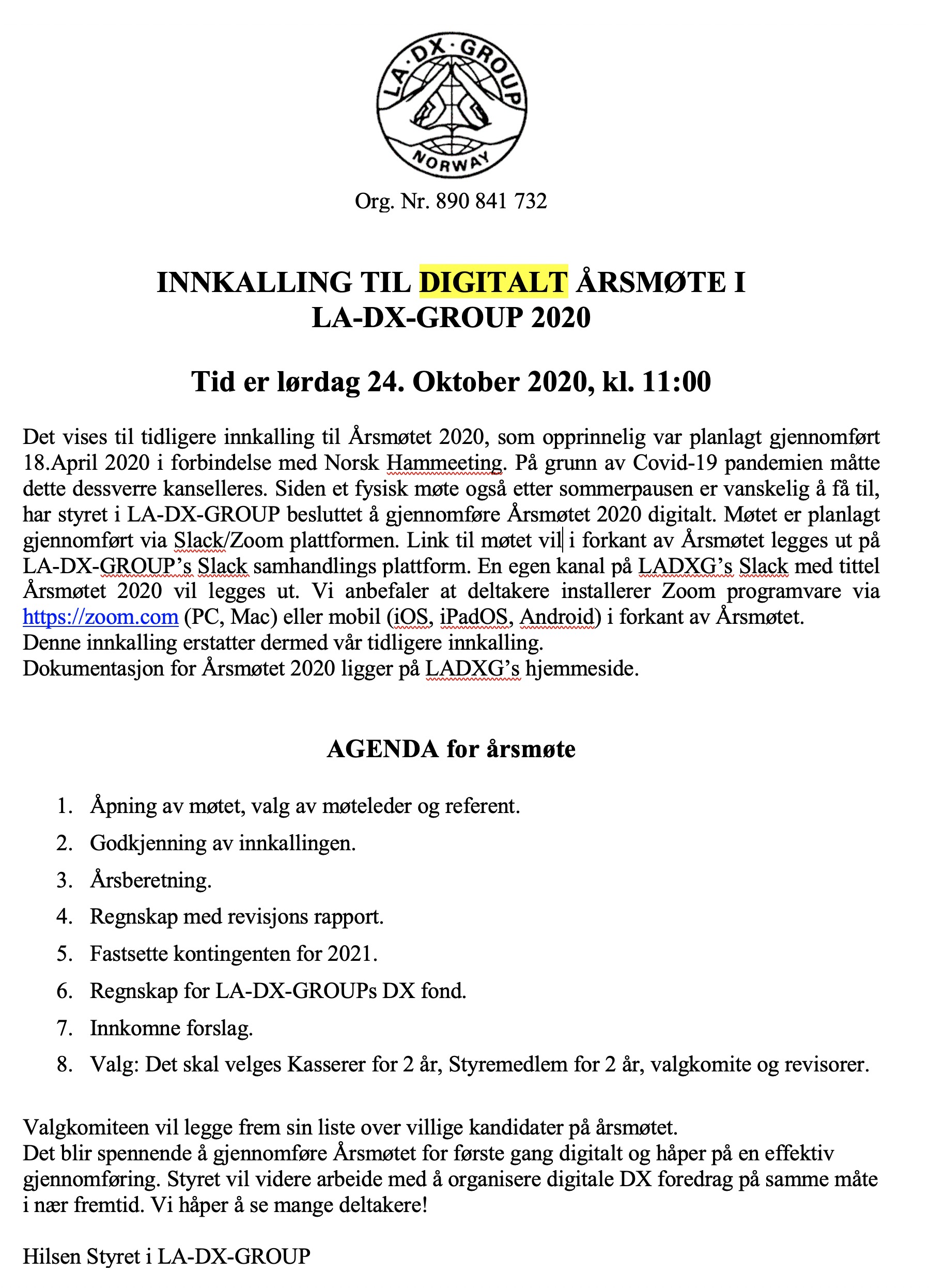 15.03.2020 21.17.13
Årsmøtet 2020 utsatt på ubestemt tid !
Det er sannsynligvis ingen overraskelse for noen. Styret i LADXG har besluttet å utsette årsmøtet i LADXG på bakgrunn i den nåværende situasjon rundt Covid-19 viruset og de beslutningene Norske Myndigheter har vedtatt.
Styret skal fortsette å diskutere på hvilken måte og når vi eventuelt kan gjennomføre Årsmøtet 2020. Selv om våre Lover for LADXG ikke gir oss veiledning hvordan den nåværende situasjon skal håndteres, så henstiller vi at samtlige roller og verv forblir uforandret inntil vi får gjennomført et ordinært Årsmøtet 2020.
Vi takker samtlige for deres forståelse og ønsker alle medlemmer av LADXG og DX interesserte en trygg tilværelse i disse turbulente tider !
Hilsen
Styret i LA-DX-GROUP
26.02.2020 17.55.58
TI9A QSL
Som bidragsytere med vårt DX-fond har vi fått anledning til å melde inn de medlemmene som har kjørt TI9A. Disse vil få tidlig adgang til LOTW og behøver ikke å gi ytterligere bidrag for den servicen.

Jeg har påtatt meg å lage den listen de ønsker. Om du har QSO og ønsker LOTW adgang så send epost med ditt kallesignal til la5he@yahoo.no . Ikke vent for lenge !
19.02.2020 06.07.19
T30GC 2019 - DXPedisjonsrapport
Stan, LZ1GC, har sendt oss i LADXG en detaljert rapport fra hans T30GC (DXCC: Western Kiribati) DXpedisjon i 2019. Dette er en av DXPedisjonene som LADXFunds har støttet i 2019.
Bilde:
T30GC team - left to right: Mitko (LZ3NY), Karel (OK2WM)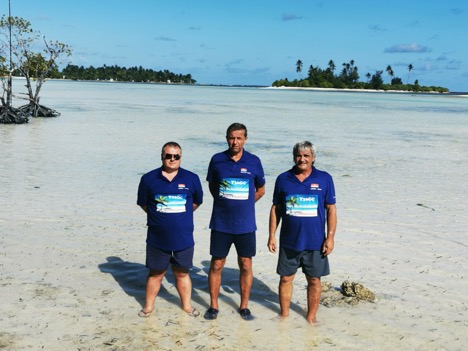 Artikkel [11] til [20] av totalt [734] Artikkler.